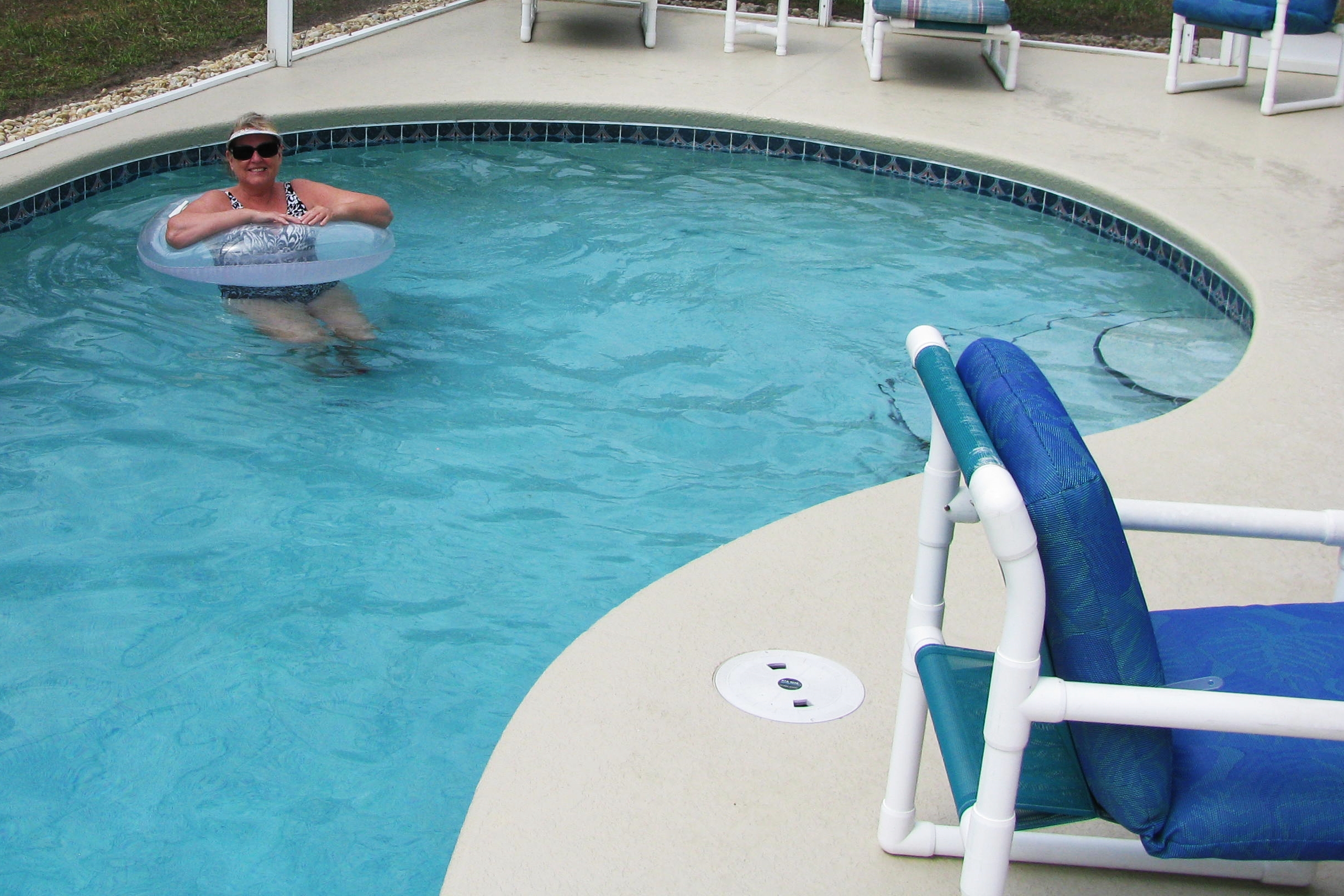 You'll have lots of fun at the Pool.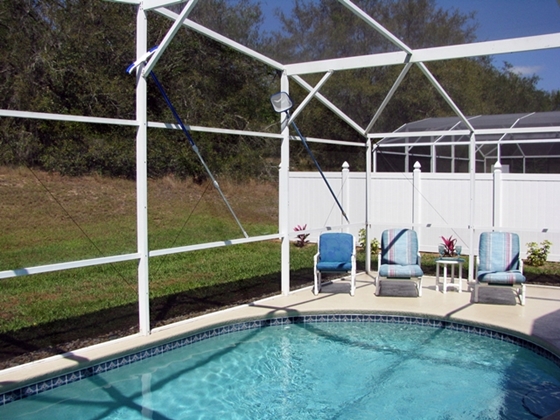 The Pool faces West so it gets the afternoon Sun.

[Pool & Deck have Privacy Fences on both sides.]


Prepare to enjoy some wonderful afternoons out on the private Pool Deck which faces West and catches the afternoon Florida Sun. The back of the Villa borders on natural Florida forest and the Mystic Dunes Golf Club so watching the sunsets while relaxing out on the Pool Deck's Garden Set are private and a great way to wind down on the day's activities.


[THE POOL DECK HAS A GAS BBQ GRILL FOR COOKING THOSE GREAT VACATION MEALS.]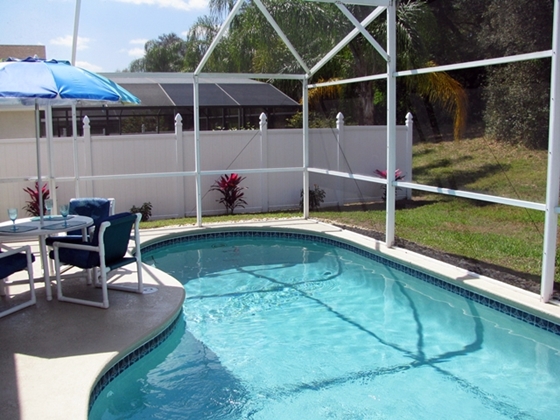 The private Pool & Deck view out onto scenic Florida forest.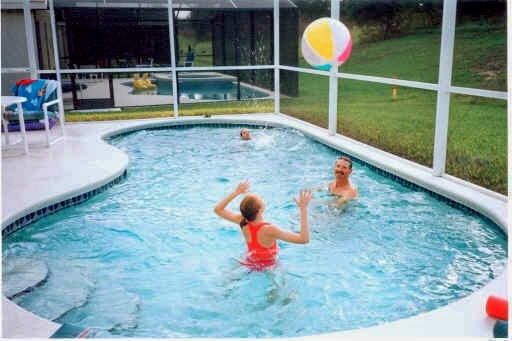 The Kids will love the Pool.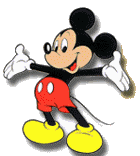 You'll have lots of fun
at the Pool.



>> Website Menu <<